Home Renew 360 is proud to serve homeowners throughout the Greater Los Angeles area with home remodeling services that include roofing, exterior painting, kitchen and bathroom remodels, and more! Our goal is to make you fall in love with your Los Angeles home again, without having to search for a new home. With more than 30 years of industry experience, there's no better team to trust with your home. Keep reading to learn more about the home remodeling services that we offer throughout Los Angeles, and reach out to our team today to schedule your free estimate. 
Upgrade Your Los Angeles Kitchen
Many homeowners choose their kitchen as their favorite room in their house. After all, the life of your home revolves around the space where you can gather as a family and enjoy a delicious meal. At Home Renew 360, we're passionate about building your dream kitchen that not only looks great but can withstand daily use. We use high-quality materials and finishes to turn your current space into the kitchen you've been dreaming about. Reach out to us today to schedule your free estimate.
Create a Spa-Like Bathroom Experience
Your home in Los Angeles is your safe space to relax and rejuvenate after the day-to-day grind. By updating your bathroom with help from Home Renew 360, you can turn your space into a luxurious spa that you can't wait to get home to after a long day. Our team will help you enhance, update, and transform your current bathroom with new lighting, fixtures, and the bathtub or shower of your choice. We have the experience and the tools necessary to make your bathroom remodel a simple process from start to finish. Choose Home Renew 360 to update the bathroom in your Los Angeles home today.
Complete Home Remodels Throughout Los Angeles
Sometimes remodeling one or two rooms in your home just doesn't cut it, and you want to completely overhaul the entire house. If your house has good bones but you want upgrades and improvements done throughout, our team at Home Renew 360 is here to help. We can do complete home remodels to turn your Los Angeles house into your dream home. From design consulting services to your completed remodel, refurbish, refinish, or home restoration, our team will work with you every step of the way. Contact our team today if you want to increase the value of your Los Angeles home with a complete remodel. 
Improving the Look and Feel of Your Home
Your Number One Choice for Roofing Services
At Home Renew 360, we go beyond home remodeling to offer roofing services that you can rely on. We have a team of certified roofers that specialize in the cool roof system, a roofing system that keeps your home cool and comfortable in the Southern California heat.  We use only high-quality materials because we know that your roof is your home's number one line of defense against the sun and inclement weather. If you need a new roof or just want to improve the look and feel of your Los Angeles home, contact Home Renew 360 for the most trustworthy roofing services throughout Southern California. 
Contact us now to get started!
Exterior Painting Services to Make Your Home Look New Again
A fresh coat of paint on your Los Angeles home can make it look brand new again. At Home Renew 360, we use cool wall exterior paint because it can protect your home against the damaging rays of the sun, and with Cool Life paint, you'll never have to paint your home's exterior again! Cool Life paint is made with a water-based heat reflective technology that is not only environmentally friendly but is a superior product that will protect your home and make it look amazing. A fresh coat of paint on the exterior of your home can increase its value and curb appeal. Call Home Renew 360 for a fresh coat of exterior paint today.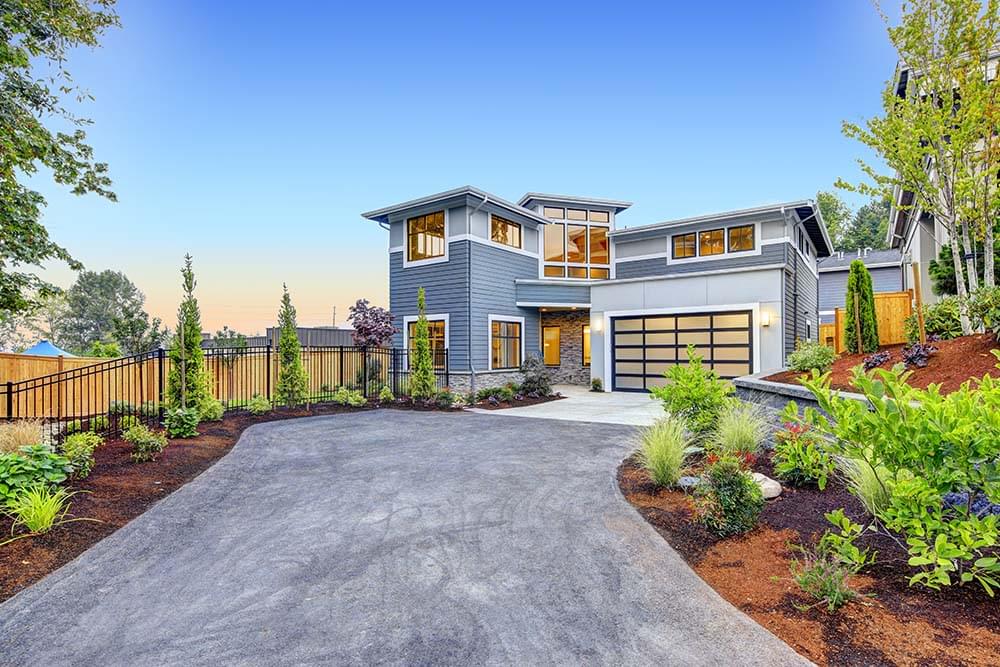 Landscaping Services to Beautify Your Los Angeles Property
With an almost constant drought affecting many Los Angeles homes and properties, our team at Home Renew 360 knew that we had to offer exceptional landscaping services that keep your property looking green and beautiful all year long. We offer simple, affordable, and high-quality landscaping solutions that will dramatically improve the appearance of your home and the lawn that surrounds it. Reach out to our team today to learn more about our landscaping services.
Schedule a Free Estimate Today!
When it comes to your Los Angeles home, you want the very best. That's where Home Renew 360 steps in with our home improvement services. We are here to help you remodel, restore, or refinish the interior or exterior of your Los Angeles home with trustworthy and reliable services. Start your next project by scheduling a free estimate with us today. 
YOUR ONE-STOP DESTINATION FOR ALL HOME IMPROVEMENT NEEDS

See what our clients have to say about working with us!